Area Information
The Town of Lake Cowichan is a growing, vibrant community of approximately 3,000 people, with an additional 3,500 people in the surrounding area.
This idyllic community is situated on Cowichan Lake with the beautiful heritage Cowichan River flowing through the center of town. It was incorporated as a municipality in 1944.
The Town of Lake Cowichan may be reached via Duncan from either Vancouver, Victoria or Nanaimo B.C., and is 20 minutes by road from Duncan. Other communities comprising the Cowichan Lake area are Honeymoon Bay, Mesachie Lake and Youbou, all within easy reach by road. Each community has access to scenic Cowichan Lake, one of the largest fresh-water lakes on Vancouver Island.
Secondary roadways provide access to Port Renfrew, Nitinat and Bamfield, which are the trailheads for the West Coast Trail unit of the Pacific Rim National Park Reserve and the old growth forests of Carmanah Walbran Provincial Park.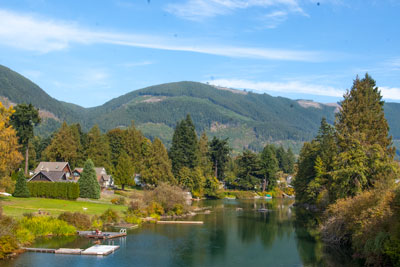 Area Map